Many of us struggle to balance our personal and professional lives in today's fast-paced world. Sometimes, it can be difficult to find the time and resources necessary to address our mental health needs. However, with the rise of technology, there are now more options than ever for those seeking therapy.
E-counselling has emerged as a popular alternative to traditional in-person therapy, offering flexibility and accessibility that can make all the difference. We'll explore what e-counselling is and how it can help you maximize your potential. Whether you're new to therapy or a seasoned pro, read on to discover everything you need to know about this innovative approach to mental health care.
The Benefits of E-Counselling: Why You Should Consider It
E-counselling is a rapidly growing mental health care option that allows individuals to receive therapy from the comfort of their own homes. This innovative form of counselling offers numerous benefits, including increased accessibility and flexibility, as well as reduced stigma associated with seeking help for mental health concerns.
One significant advantage of e-counselling is connecting with licensed professionals regardless of physical location. Whether you live in a rural area or have mobility issues, e-counselling provides access to qualified therapists who may not otherwise be available. Additionally, online therapy can often be more affordable than traditional face-to-face sessions.
Another critical benefit of e-counselling is its convenience and flexibility. With no need for travel time or office visits, individuals can easily fit counselling sessions into busy schedules and take control over when and where they seek support.
Overall, e-counselling has emerged as an effective and efficient way to address mental health concerns while providing greater accessibility and affordability compared to traditional methods of therapy.
How E-Counselling Works: A Step-by-Step Guide
E-Counselling Works in a Simple and Convenient Way
E-counselling, also known as online counselling, is a form of mental health therapy that utilizes the Internet to connect clients with professional therapists. The process starts by choosing a reputable e-counselling platform or website where you can browse different profiles of licensed counsellors who specialize in your area of concern.
Once you select your preferred e-counsellor, you'll schedule an appointment for your session at a convenient time for both parties. Sessions occur via video conferencing software or messaging apps that are HIPAA-compliant and secure.
During the actual session, you can discuss your issues with the therapist in real-time using text-based messaging or face-to-face video chat sessions. You might also receive phone calls from them if necessary. These platforms usually have many features, such as encrypted chats, which provide anonymity and confidentiality, ensuring privacy.
Overall, e-counselling offers flexibility and convenience compared to traditional counselling methods without compromising quality care to maintain one's mental health and well-being.
Finding the Right E-Counsellor: Tips for Choosing the Best Fit
When finding the right e-counsellor, it's essential to do your research and consider a few key factors. Credentials should be at the top of your list – make sure any potential counsellor is licensed and adequately trained in providing online therapy. It's also important to consider compatibility with your chosen therapist. Do they specialize in the issues you're dealing with?
Are their communication style and approach a good fit for you? Many therapists offer free consultations or introductory sessions – take advantage of these opportunities to gauge compatibility before committing to ongoing sessions. Finally, don't forget about logistics such as scheduling, fees, and platform accessibility – make sure you choose someone whose services are both convenient and affordable for you.
Overcoming the Stigma of Online Therapy: Addressing Common Misconceptions
The Benefits of E-Counselling: Debunking Myths and Misconceptions
E-counselling has been around for a while, but some people still hold misconceptions about it. One common myth is that it's less effective than traditional counselling. However, studies have shown that e-counselling can be as effective as face-to-face therapy. Another misconception is that in-person sessions are less personal or intimate.
But with video conferencing and messaging platforms, e-counselling can provide similar intimacy and connection. It's important to remember that e-counselling offers convenience, accessibility, and flexibility for those who may not have access to traditional therapy or prefer the comfort of their home.
Overcoming the Stigma of Online Therapy: Understanding the Advantages
Online therapy, also known as e-counselling, has been gaining popularity recently. However, some misconceptions and stigmas still surround this form of therapy. To overcome these misconceptions, it's essential to understand the advantages of e-counselling. One significant advantage is the convenience it offers.
Clients can receive therapy from the comfort of their own homes, eliminating the need for travel and saving time. Another advantage is the increased accessibility it provides for those who may have difficulty accessing traditional therapy due to physical limitations or location. By embracing e-counselling, individuals can receive the help they need without any unnecessary barriers.
How E-Counselling Can Help You Maximize Your Potential: Separating Fact from Fiction
E-counselling can help you maximize your potential by providing convenient and accessible mental health support. However, common misconceptions may prevent individuals from seeking online therapy. One such misconception is that e-counselling is less effective than traditional counselling.
In reality, studies have shown that e-counselling can be just as effective as face-to-face therapy for a variety of mental health concerns. Another misconception is that e-counselling is less secure or confidential than traditional therapy. However, reputable e-counselling platforms use encryption and other security measures to ensure client privacy. Don't let these misconceptions keep you from accessing the support you need through e-counselling.
Breaking Down Barriers: Exploring the Realities of E-Counselling for Therapy
E-counselling has become an increasingly popular choice for those seeking therapy, but there are still misconceptions and hesitations surrounding online therapy. Some common concerns include the lack of in-person interaction, questions about confidentiality, and doubts about whether it can be as effective as traditional counselling.
However, research indicates that e-counselling can be as successful as traditional counselling methods. Many clients have reported feeling more comfortable opening up during online sessions – which is especially important when discussing sensitive issues such as depression or anxiety disorders. With secure platforms and qualified professionals offering services virtually, breaking down barriers to treatment has never been easier or more convenient.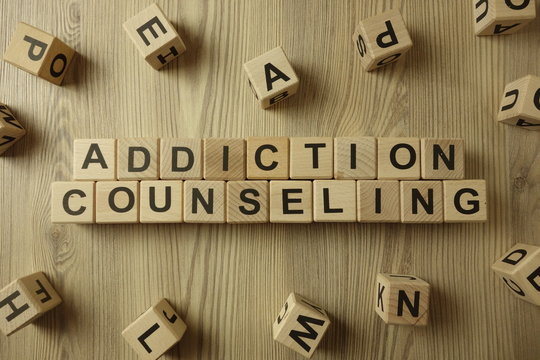 E-Counselling vs. Traditional Counselling: Which is Right for You?
When it comes to seeking therapy, there are two main options: traditional in-person counselling or e-counselling. E-counselling offers the convenience of accessing therapy from anywhere with an internet connection, while traditional counselling provides the benefit of face-to-face interaction with a therapist.
One crucial factor to consider is your comfort level with technology. If you are comfortable using video conferencing or messaging apps, e-counselling may be a good fit. However, traditional counselling may be a better option if you prefer the in-person experience and find technology overwhelming.
Another consideration is the severity of your mental health concerns. E-counselling can be effective for mild to moderate issues, but severe mental health concerns may require the more intensive support provided by traditional counselling.
Choosing between e-counselling and traditional counselling depends on your needs and preferences. It's important to weigh each option's pros and cons before deciding.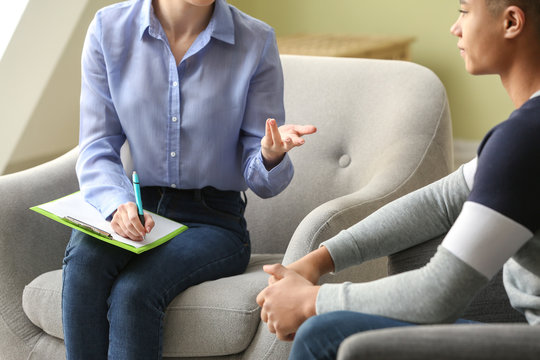 Making the Most of Your E-Counselling Sessions: Strategies for Success
Maximizing Your E-Counselling Sessions
E-counselling can be as effective as traditional counselling, but it requires a different approach. To make the most of your e-counselling sessions, it's essential to establish a comfortable and private space where you can focus on your mental health.
Setting clear goals for each session can also help you stay on track and make progress towards your desired outcomes.
Be open and honest with your e-counsellor about your thoughts and feelings, even if they may be challenging to discuss. Remember that e-counselling is a safe and confidential space to express yourself without fear of judgment.
Take advantage of the flexibility that e-counselling offers by scheduling sessions at times that work best for you. Incorporating self-care practices such as meditation or journaling before or after your sessions can also help you process your emotions and reflect on your learning.
By approaching e-counselling with intention and an open mind, you can maximize its benefits and achieve meaningful growth in your mental health journey.
Ensuring Confidentiality and Privacy in E-Counselling: What You Need to Know
Confidentiality and privacy are of utmost importance in e-counselling. When choosing an e-counsellor, make sure they use a secure platform for communication and storage of information. Look for counsellors who adhere to ethical guidelines and regulations set by professional organizations. During your sessions, ensure you are in a private location where you won't be overheard or interrupted.
Avoid using public Wi-Fi or shared devices to access your sessions. It's also important to discuss confidentiality and privacy policies with your e-counsellor before starting therapy. They should be able to explain how they will protect your personal information and what steps they will take in case of a breach. By taking these precautions, you can feel confident that your information is safe and secure during e-counselling sessions.
The Future of Mental Health Care: How E-Counselling is Changing the Game
As technology continues to advance, it is clear that the future of mental health care lies in E-counselling. The convenience and accessibility of online therapy make it a popular choice for people seeking help. E-counselling has also proven to be just as effective as traditional counselling methods. With many people still hesitant about trying online therapy, experts predict that stigmas surrounding e-counselling will eventually dissipate as more individuals experience its benefits firsthand.
One exciting aspect of e-counselling's future is the potential for incorporating virtual reality into sessions. This would allow clients to fully immerse themselves in different environments and scenarios, allowing them to confront their fears or anxieties in a controlled setting.
Furthermore, there may soon be even more personalized approaches available through artificial intelligence (AI). AI could aid counsellors by identifying patterns or insights from client data collected through devices like wearables or smartphones.
Overall, the possibilities for how e-counselling can improve and expand are endless, making it an exciting time for those looking to maximize their mental health potential through this innovative approach.
E-counselling is an innovative and accessible option for those seeking therapy. With its numerous benefits, step-by-step guide on how it works, tips for finding the right e-counsellor, and strategies for success during sessions, there's no doubt that e-counselling can maximize your potential in coping with mental health issues.
Addressing common misconceptions about online therapy and ensuring confidentiality and privacy are also important aspects of this type of counselling. As we move towards a future where mental health care is more readily available to everyone who needs it, the impact of e-counselling cannot be denied. So don't hesitate to explore this alternative form of therapy – it may change your life for the better!